Why Hire a Professional Pressure Washing Service in Medford, NJ?
Whether you own a home, business, or both in the Medford, NJ area, there's a good chance your property may feature various concrete surfaces (or surfaces consisting of similar hard materials). Examples include your driveway, parking lot, patio or pool area, and more.
Keeping these surfaces clean is essential. By regularly cleaning your property's concrete surfaces, you'll optimize their lifespan and boost your property's curb appeal.
However, cleaning your concrete surfaces isn't necessarily a task you should handle on your own. It's better to hire professionals for this job. At Diamond Roof Cleaning, offering both residential and commercial pressure washing service to customers in Medford, NJ and the surrounding areas, we employ qualified technicians who'll ensure your concrete surfaces look their best. To learn more about why you should hire pros when you need pressure washing service, keep reading.
The Importance of Pressure Washing Service in Medford, NJ
Before learning about why hiring experts to pressure wash your hard surfaces is a good idea, you need to know why regularly pressure washing them is important in the first place.
Again, boosting curb appeal is one reason to keep your concrete surfaces clean. If you're a homeowner, optimal curb appeal is key to pride in ownership. You don't want your home to be the neighborhood eyesore, after all. Additionally, curb appeal will help you sell your home more easily should you choose to do so in the future.
Curb appeal is also critical if you're a business owner. True, you may strive to provide your customers with reliable services and products, but that doesn't mean your business will automatically succeed. The fact is, people make assumptions about a business based on its appearance.
That means, if your concrete surfaces are dirty, potential customers may subconsciously assume you don't run a professional operation. On the other hand, if they're clean and attractive, passersby will be more likely to stop in.
Cleaning concrete surfaces also preserves their condition. The longer your concrete surfaces stay in good shape, the longer you can go without spending money to replace them.
It's also important to understand that debris which accumulates on concrete surfaces tends to get very slippery in the rain. If it's not cleaned away, the risk of someone being involved in a slip and fall accident on your property will be much greater than it needs to be.
Why Pressure Washing Should be Left to the Pros
Thoroughly pressure washing a surface requires a degree of expertise that only a professional technician can offer. Although your concrete surfaces may appear to be somewhat cleaner if you pressure wash them on your own, you might not actually be cleaning them as thoroughly as you believe.
Safety is also a concern when using pressure washing equipment. One wrong move, and you could seriously harm someone (including yourself) or damage a less durable surface on your property.
These aren't issues you need to worry about when you schedule pressure washing service with our experts at Diamond Roof Cleaning, serving business owners, commercial property owners/managers, and homeowners throughout the Medford, NJ area. Call us today at (609) 929-5812 to learn more about what we can do for you.
[divider_padding]

Why Choose Diamond Roof Cleaning
Unmatched Service & Technology
From our state of the art cleaning systems, advanced cleaning methods to insure the best and safest results, to our intensive employee training, you can rest assured that with Diamond Roof Cleaning your home is being treated by the best and most reliable pressure washing and exterior cleaning company in Southern New Jersey! But don't take our word for it, our more than 420 5-star reviews speak for themselves!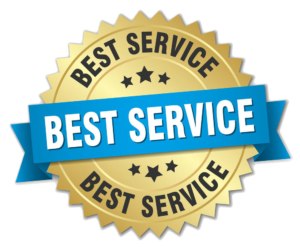 There Is Nothing We Can't Clean
Whether your property has vinyl or brick siding. Whether it is a multi-building apartment community or and single family home, the soft washing and pressure washing professionals at Diamond Roof Cleaning can clean almost anything! Amazing results and friendly service and standard with us! We are proud to serve these great communities: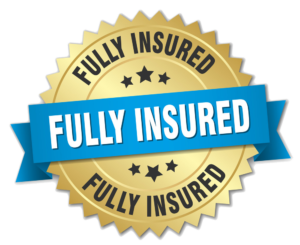 The holidays are just around the corner, which means it's time to start preparing your home for the festivities. While cleaning the interior of your home is essential, don't overlook the exterior. Your home's exterior is equally important and should be given proper attention as well. This year, why not invest in professional exterior pressure…