Maintain The Quality Of Your Home With House Washing
Your residential property can come to mean so many different things. If it is your home, it is where family memories are created, your refuge from the stresses of everyday life. If your property is an investment, it can represent financial success or a secure retirement. No matter what role your residential property plays in your life there is one certainty – maintenance matters! There are many benefits to owning residential property here in Cherry Hill, NJ such as our proximity to the ocean and beaches, the enjoyment of four beautiful seasons, and the convenience and excitement that our proximity to Philadelphia offers. But these benefits can actually hurt the long-term quality of your home. Constant exposure to humidity in the summer, freezing temperatures in the winter, and unpredictable storms during both seasons mean that without professional attention, the curb appeal and value of your home can suffer over the long-term. That is why Diamond Roof Cleaning has been providing residents of Cherry Hill and the surrounding area with top-notch house washing services for over a decade.
Your Home Is Under Attack
When you look at the siding of your home do you see green smudges? Black streaks? Dirt? All of these are symptoms of a serious problem. Due to the climate here in Cherry Hill, NJ mold, mildew, algae, pollen, and dirt are virtually unavoidable. But the appearance of these contaminants does so much more than just drag down the curb appeal of your home. Whatever siding material you have on your home – be it stucco, brick, vinyl – these invaders decompose them all. This can lead to much lower home values and eventually expensive repairs.
Why We Choose Soft Washing
While it may appear solid the truth is, the siding of your home is somewhat fragile and can be permanently damaged by traditional high pressure power washing techniques. Which is why we here at Diamond Roof Cleaning helped to pioneer a safe and effective house washing solution in our area – soft wash house washing. With our soft wash house washing service, our state of the art equipment releases a specially formulated, environmentally friendly cleaning solution at low pressure. This solution removes everything from dirt to mold, allowing our house washing technicians to gently rinse away years of buildup with the same force you would get out of your garden hose!
With our soft wash house washing service, residents of Cherry Hill, NJ enjoy benefits such as:
[list icon="check-circle" color="blue" position="outside"]
Safety: High pressure washing can cause water damage and other issues, soft washing never does. Your windows, window seals, and landscaping always stay safe.
Simplicity: Our cleaning process is straightforward in its effectiveness. You always know what to expect: A great result.
Quality: The cleaners used in our exterior house soft washing service are unparalleled. They can remove almost anything – whether it's years' worth of dirt or a whole lot of algae.
[/list]
Superior Results For A Better Home
At Diamond Roof Cleaning, our experienced house washing technicians work to bring a whole new level of success to your home. As a pioneer and leader in soft washing technology in New Jersey, we are often imitated, but our results and commitment to your satisfaction can NEVER be duplicated! With our state of the art equipment, environmentally friendly detergents, and our careful technique, we deliver a home that shines, every time!
[divider_padding]

Why Choose Diamond Roof Cleaning
Unmatched Service & Technology
From our state of the art cleaning systems, advanced cleaning methods to insure the best and safest results, to our intensive employee training, you can rest assured that with Diamond Roof Cleaning your home is being treated by the best and most reliable pressure washing and exterior cleaning company in Southern New Jersey! But don't take our word for it, our more than 420 5-star reviews speak for themselves!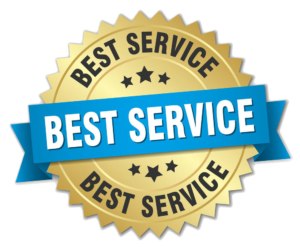 There Is Nothing We Can't Clean
Whether your property has vinyl or brick siding. Whether it is a multi-building apartment community or and single family home, the soft washing and pressure washing professionals at Diamond Roof Cleaning can clean almost anything! Amazing results and friendly service and standard with us! We are proud to serve these great communities: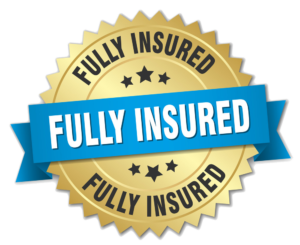 The holidays are just around the corner, which means it's time to start preparing your home for the festivities. While cleaning the interior of your home is essential, don't overlook the exterior. Your home's exterior is equally important and should be given proper attention as well. This year, why not invest in professional exterior pressure…