Diamond Roof Cleaning – Put Our Power Washing Aqua Men To Work For You!

When you look around your property here in Marlton NJ one thing is readily obvious: your home is made up of different surfaces. The exterior of your home itself is likely composed of vinyl siding, stucco or brick. Your driveway, patio, sidewalk, and walkways are likely concrete or brick pavers. You might even have a wooden deck or fence surrounding your property. When these surfaces are clean and look their best they create a property – your home – that is full of curb appeal.
While the challenges that face these surfaces can be very different they all have one thing in common. They can all be cleaned using the same substance. No matter what you call it: water, aqua, agua, or anything else, the locally based pressure washing team at Diamond Roof Cleaning are your proven experts at using it to rejuvenate the like new appearance of your home here in Marlton NJ.
Choosing The Right Power Washing Company In Marlton NJ
There is an old adage that goes "never send a boy to do a man's job" it is meant as a way of expressing the idea that you should avoid assigning challenging tasks to those that are inexperienced or otherwise incapable of completing them. This is especially true when it comes to power washing with water. In the hands of inexperienced or poorly trained technicians, water at high pressure can damage even the most solid of surfaces such as concrete. Considering that your home is likely to be your most expensive investment, taking a risk on a company that may not be up to the expert level standards of Diamond Roof Cleaning is simply unacceptable. When selecting a company to power wash your Marlton NJ home there are several things you should examine:
Do They Look The Part? –A professional power washing company will appreciate the fact that you have invited them to your home and will show up with employees that are experienced and background checked so that you can feel secure knowing that the individuals performing your pressure washing service are professionals.
Do They Know What They Are Talking About? – Did you know that you should never wash the exterior surface of your home or your roof with the same amount of pressure that you wash your driveway with? While you may not have known that, your pressure washing professional should. They should be able to demonstrate this in a number of ways. Does talking to them reveal that they are experts in pressure washing? Is their website full of original content (not a mere copy of someone else's)…remember you and your home deserve nothing but the best!
What Do Others Say? – When searching for a power washing company in Marlton NJ never be shy about scrutinizing their reviews. These reviews say a lot about the service and professionalism of a power washing company. Does their website claim to have more reviews than they actually do? Are there multiple reviews by the same people (possibly friends and family) across different websites? Getting an accurate gauge on how the employees of a power washing service treat the property of others can be a good indicator of the type of experience that you can expect both before and after the service is performed. Sites such as Google and Facebook can be invaluable in this regard.
Our Certified Aqua Men – Marlton's Experts In Power Washing
At Diamond Roof Cleaning we consider our power washing technicians to be nothing less than superheros and the quality of their work proves it time and time again. We offer a full suite of power washing and soft wash services to clean your property from top to bottom.
In Marlton NJ we offer the following services (they are all 'aqua' based) to both residential and commercial customers:
[one_half]
[list icon="check-circle" color="blue" position="outside"]
Roof Cleaning
Concrete Cleaning
Soft Wash House & Building Washing
Gutter Cleaning
[/list]
[/one_half]
[one_half_last]
[list icon="check-circle" color="blue" position="outside"]
Deck Restoration
Rust Removal
Solar Panel Cleaning
[/list]
[/one_half_last]
We Are Aqua Experts!
For over a decade, Diamond Roof Cleaning has set the standard for service, results, and professionalism in Marlton NJ. While there are those out there who try their hardest to keep step with us, no one can consistently duplicate our results! We know that imitation is the sincerest form of flattery for us, but you shouldn't accept imitators. You and your home deserve the undisputed leader in pressure washing and roof cleaning in Marlton NJ. We love to let our work speak for itself and we have over a decade worth of work, and satisfied customers, to prove our point – that Diamond Roof Cleaning is the ONLY power washing company in Marlton that you can rely on for quality results and amazing service every time!
[divider_padding]

Why Choose Diamond Roof Cleaning
Unmatched Service & Technology
From our state of the art cleaning systems, advanced cleaning methods to insure the best and safest results, to our intensive employee training, you can rest assured that with Diamond Roof Cleaning your home is being treated by the best and most reliable pressure washing and exterior cleaning company in Southern New Jersey! But don't take our word for it, our more than 420 5-star reviews speak for themselves!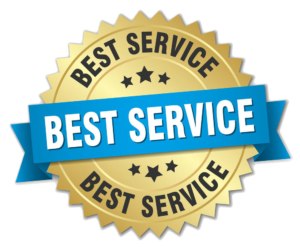 There Is Nothing We Can't Clean
Whether your property has vinyl or brick siding. Whether it is a multi-building apartment community or and single family home, the soft washing and pressure washing professionals at Diamond Roof Cleaning can clean almost anything! Amazing results and friendly service and standard with us! We are proud to serve these great communities: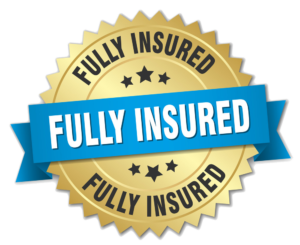 As homeowners, we all want to maintain the appearance and functionality of our homes. However, it's quite common to overlook one crucial element of our homes, our roofs. Your roof protects your home from environmental elements such as snow, rain, and extreme heat or cold. Unfortunately, it's easy to overlook the state of your roof…