Soft Wash House Washing: A Safe Way to Wash Siding
Your home's curb appeal plays a major role in your personal comfort. This is a scientific fact. According to research, people are simply less likely to be happy and relaxed if their surroundings aren't clean. You'll feel much better about your home if you pull in the driveway and see a clean, gorgeous house waiting for you. It's also worth noting that boosting curb appeal will make your home more attractive to potential buyers should you ever choose to sell it.
These are important reasons to maintain clean siding. That said, you don't want to damage your siding in the process. Avoid unexpected consequences by hiring our soft wash house washing team at Diamond Roof Cleaning, serving homeowners in Medford, NJ. With over a decade of experience serving both homeowners and business owners throughout the area, we know how to deliver quality results without causing damage.
Why Soft Wash House Washing is Safe
Your siding doesn't just contribute to your home's curb appeal. It also helps to keep the home properly insulated. Damaged siding can result in high energy bills. When more outside air gets into the house, you'll have to run your heating and cooling equipment more often. Along with driving your bills up, this puts your equipment under the kind of wear-and-tear that reduces its lifespan.
Thus, you don't want to take a power or pressure washer to your siding when trying to clean it. Your siding may not be durable enough to withstand the force. In your attempts to boost your home's curb appeal, you might accidentally cause damage that will be expensive to repair.
Soft wash house washing is different. As the name implies, it involves using much less pressure to clean your house.
Don't assume this means it's less effective than other methods. In fact, the opposite is true. We're able to thoroughly clean your siding without applying excess pressure by using safe detergents designed specifically to remove algae, black mold, and other contaminants that can accumulate on your house. With over a decade of soft wash house washing experience, our experts will gladly address any questions you may have about the process. This type of house washing is also ideal for fencing, roofing, and other areas of your property that aren't durable enough to withstand pressure washing.
Soft Washing – Better For The Environment, Better For Your Home
Soft wash house washing is also better for the environment than other cleaning methods. Instead of using large motor pumps, we use 12-volt pumps, reducing consumption of fossil fuels. This is worth keeping in mind if you're looking for an environmentally-friendly way to keep your siding clean.
Additionally, you should consider your personal safety when deciding how to wash your home. A pressure washer is not a safe tool in the wrong hands. When you hire soft wash professionals, you can be confident there's no danger to you or anyone else on your property. It keeps your house safe, as well as the house's occupants.
You want to be happy and comfortable on your property. That's much easier when the home is both clean and undamaged. Be sure to remember this when deciding how to clean your siding.
Get Soft Wash House Washing Service Today
Hiring experts who've done this kind of work for over a decade is a smart way to know you're getting the best results. At Diamond Roof Cleaning, in Medford, NJ, we've been able to stay in business for so long by consistently providing our customers with the best possible service. We'll thoroughly clean your siding, while also protecting it from damage. To learn more about scheduling service, call us today at 609-929-5812, or get a free estimate online.
[divider_padding]

Why Choose Diamond Roof Cleaning
Unmatched Service & Technology
From our state of the art cleaning systems, advanced cleaning methods to insure the best and safest results, to our intensive employee training, you can rest assured that with Diamond Roof Cleaning your home is being treated by the best and most reliable pressure washing and exterior cleaning company in Southern New Jersey! But don't take our word for it, our more than 420 5-star reviews speak for themselves!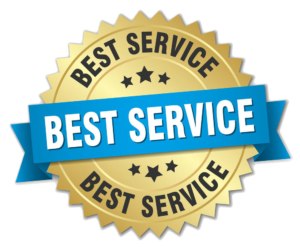 There Is Nothing We Can't Clean
Whether your property has vinyl or brick siding. Whether it is a multi-building apartment community or and single family home, the soft washing and pressure washing professionals at Diamond Roof Cleaning can clean almost anything! Amazing results and friendly service and standard with us! We are proud to serve these great communities: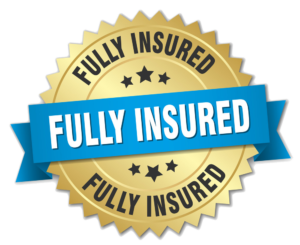 As homeowners, we all want to maintain the appearance and functionality of our homes. However, it's quite common to overlook one crucial element of our homes, our roofs. Your roof protects your home from environmental elements such as snow, rain, and extreme heat or cold. Unfortunately, it's easy to overlook the state of your roof…