Why You Need Regular House Washing
Keeping the outside of your home clean is an essential element of basic home maintenance. Cleaning the exterior of your house doesn't merely boost its curb appeal—it can also prolong the lifespan of various materials.
That said, cleaning the outside of your home is a job that's best left to house washing professionals. At Diamond Roof Cleaning, serving homeowners throughout the Marlton, NJ area, you'll find our trained pros have the experience and expertise necessary to keep your home in the best possible shape for years.
The Benefits of Regular House Washing
Washing the outside of your house regularly offers a wide range of benefits. Boosting curb appeal is simply one.
That's not to say it's a minor benefit. On the contrary, studies indicate people tend to be happier and more relaxed in clean settings. That means when you pull into the driveway to find a clean home every day, it will be a lot easier to smile and unwind from the day.
You'll also be more inclined to invite guests over. It's easier to justify having guests when you're not embarrassed about the look of your home.
Improved curb appeal will also help if you ever try to sell your home. Because first impressions are important, a potential buyer's immediate reaction to your house will impact how valuable they consider it to be. If it looks dirty from the street, no amount of cleanliness inside will reverse that essential first impression. On the other hand, if it looks clean, this will define a potential buyer's attitude towards your house.
That's not the only financial benefit of scheduling regular house washing service with trained professionals. Unfortunately, the contaminants and debris that can build up on (and in) a home that hasn't been washed frequently may reduce the lifespan of various exterior components, such as siding. They'll need to be replaced earlier than expected as a result. However, by washing them regularly, you can prolong their lifespan, saving a lot of money in the long run.
Why You Need to Hire A Professional
The above points illustrate just a few of the reasons you should schedule regular house washing service.
That's key. You need to schedule this service with qualified professionals. This is not a task you should handle on your own.
Why not? First of all, the equipment used to wash the exterior of a home can be dangerous in the wrong hands. You don't want to put yourself or others at risk because you weren't experienced with a power washer. Additionally, if you don't know what you're doing, you might accidentally damage your siding or other materials.
That's not something you have to worry about when you hire our experts. They're trained to keep everyone on the property as safe as possible while they do their work. They're also equipped with the right tools for the job.
For example, most house siding that can't withstand the pressure of a power washer. They require a soft wash approach. This involves using eco-friendly detergents, combined with low-pressure water, to thoroughly wash away all contaminants that have accumulated on your siding, without putting them at risk of damage.
You need special tools and experience to wash a home in this manner. If you don't have them, you may resort to using tools that will unfortunately further reduce the lifespan of your siding.
You're much better off hiring the house washing pros at Diamond Roof Cleaning, serving homeowners in and around the Marlton, NJ area. We have the experience necessary to get the job done right the first time.
You don't need to take our word for it. Numerous happy customers have left glowing reviews of our company over the years. To learn more about what we can do for you, give us a call today at (609) 929-5812.
[divider_padding]

Why Choose Diamond Roof Cleaning
Unmatched Service & Technology
From our state of the art cleaning systems, advanced cleaning methods to insure the best and safest results, to our intensive employee training, you can rest assured that with Diamond Roof Cleaning your home is being treated by the best and most reliable pressure washing and exterior cleaning company in Southern New Jersey! But don't take our word for it, our more than 420 5-star reviews speak for themselves!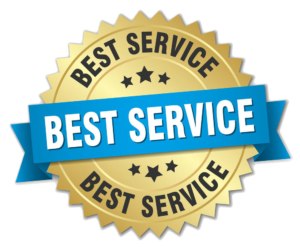 There Is Nothing We Can't Clean
Whether your property has vinyl or brick siding. Whether it is a multi-building apartment community or and single family home, the soft washing and pressure washing professionals at Diamond Roof Cleaning can clean almost anything! Amazing results and friendly service and standard with us! We are proud to serve these great communities: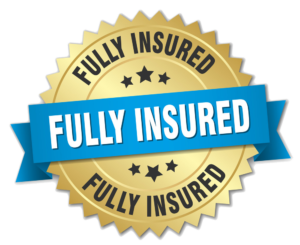 As homeowners, we all want to maintain the appearance and functionality of our homes. However, it's quite common to overlook one crucial element of our homes, our roofs. Your roof protects your home from environmental elements such as snow, rain, and extreme heat or cold. Unfortunately, it's easy to overlook the state of your roof…