Sanitization & Disinfection: How We Help Southern New Jersey Stay Safe During the Coronavirus Pandemic
Have you been washing your hands more thoroughly and often than ever lately? If so, you're not alone. The coronavirus pandemic has reminded all of us that staying clean and removing germs thru sanitization on a regular basis is essential to our health.
Just keep in mind that washing your hands is merely one step you can take to reduce your odds of contracting COVID-19. You also need to ensure you clean all surfaces you may come into contact with every day. This includes the exterior surfaces around your home such as your siding, hardscapes, and related surfaces.
Given the seriousness of this pandemic, it's important to trust experts to handle this task. Various state officials have deemed sanitization and disinfection of exterior surfaces as essential services during this time. In order to assure yourself, your family, employees, and customers that your property is clean, you need to hire professionals who have the tools and experience necessary to clean, sanitize, and disinfect your property as thoroughly as possible. We at Diamond Roof Cleaning, serving homeowners and property managers throughout the Southern New Jersey, area, can help.
Why Property Sanitization in New Jersey is Essential During the Coronavirus Pandemic
Anyone following the latest developments knows we're still learning all the ways the coronavirus spreads and how to combat it. It primarily spreads through direct or indirect contact between people. In other words, a person with the virus only needs to cough in your vicinity to put you at risk.
The CDC's current research also indicates people may contract the virus by simply touching a surface with the virus on it. That's particularly important to keep in mind when you consider the fact that some people have the virus without knowing it. Some don't develop symptoms until they've already been ill for several days, and some remain asymptomatic throughout the entirety of their illness.
Thus, it's entirely possible someone with the coronavirus has been on or near your property and spread their germs. You need to be safe by making sure your exterior surfaces are thoroughly clean.
Any property owner should keep this in mind. However, property managers need to also consider the impression their property's condition could make on both current and potential future tenants. During the coronavirus pandemic, people are very wary of properties that look unclean. Potential tenants who notice that your property looks unsanitary may very well decide to rent elsewhere. Current tenants who feel you're not doing enough to clean the property may plan on moving out when they have the opportunity to do so. If you fail to clean the property well, current tenants might also worry they are more likely to contract the virus in their own community and that it could then spread it throughout the property.
In other words, if you're a property manager, hiring experts to clean your exterior surfaces isn't just essential from a safety point of view. It's also key to sustaining your business during these trying times.
Why You Need to Hire Professionals to Clean Your Property
Cleaning your property is important. Hiring the right experts for the job is equally crucial. Don't run the risk of hiring someone to do the job just because they put a badge on their website that says they are #1. When it comes to protecting your family, your tenants, and your customers (YES! We sanitize and disinfect commercial exteriors also!) you need to be sure the company you hire has the dedication and tools to thoroughly sanitize your property. Our nearly 300 5 star reviews prove that we are the professional to turn to in times like these when you want to make sure your property is cleaned and disinfected correctly!
At Diamond Roof Cleaning, we clean your surfaces with the CDC's recommended sanitation product, sodium hypochlorite. Although we can't promise to kill the virus, like washing your hands, washing your exterior surfaces with the right sanitization products can likely remove dangerous germs.
These are of course stressful times for everyone. As members of the New Jersey community, we at Diamond Roof Cleaning want to help homeowners, business owners and property managers stay safe by ensuring their properties stay clean. Call us at (609) 929-5812 to learn more about scheduling service.
Why Choose Diamond Roof Cleaning
Unmatched Service & Technology
From our state of the art cleaning systems, advanced cleaning methods to insure the best and safest results, to our intensive employee training, you can rest assured that with Diamond Roof Cleaning your home is being treated by the best and most reliable pressure washing and exterior cleaning company in Southern New Jersey! But don't take our word for it, our more than 420 5-star reviews speak for themselves!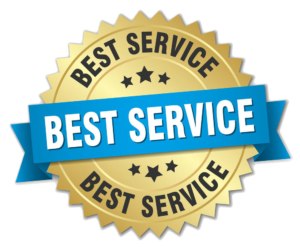 There Is Nothing We Can't Clean
Whether your property has vinyl or brick siding. Whether it is a multi-building apartment community or and single family home, the soft washing and pressure washing professionals at Diamond Roof Cleaning can clean almost anything! Amazing results and friendly service and standard with us! We are proud to serve these great communities: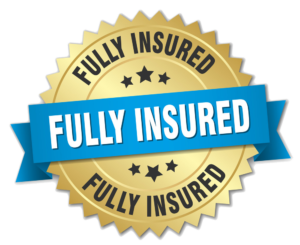 The holidays are just around the corner, which means it's time to start preparing your home for the festivities. While cleaning the interior of your home is essential, don't overlook the exterior. Your home's exterior is equally important and should be given proper attention as well. This year, why not invest in professional exterior pressure…