Pressure Washing 101: Prepping Your Home for the Holiday Season
Residents of the Voorhees, NJ area know the holiday season often sees our homes transform into brilliant displays of lights and decorations. Maybe you'd like to join in on the festivities by decorating your property for the season as well.
Our pressure washing team at Diamond Roof Cleaning can help. By handling various outdoor cleaning tasks before you put up any decorations, will ensure your home looks its best.
Pressure Washing Tips: How to Prepare a Home for the Holidays
You put a lot of effort into decorating your property for the holiday season. You don't want to put in all that effort, only to find the results don't match your vision because your property's dirty areas are too distracting. Additionally, because you'll be putting up lights and decorations, you can expect that passersby will be more likely to spend time looking at your home than they otherwise might. You want to make sure what they see makes the right impression. No one wants their home to be the neighborhood eyesore, particularly during the holiday season.
Luckily, with the help of skilled pressure washing experts, that's not something you need to worry about. We can help you prep for the holidays in these key ways:
Siding Washing
Your home's siding is the canvas on which you create a decorative holiday display. Prepare to do so by cleaning your siding. This will also make spring cleaning much easier in a few months.
This is a job best left to the professionals. Although we offer pressure washing services when it makes sense to do so, in other instances, we opt for a soft wash method when cleaning siding. This involves using water and specialized detergents to thoroughly clean your siding without the risk of damage that comes with using a pressure washer.
Roof Washing
The soft wash method is also ideal for washing roofs, whose shingles typically can't stand up to pressure washing.
Hiring us to clean your roof doesn't just ensure your home boasts maximum curb appeal when you put up decorations. It also can help you avoid costly problems.
Along with cleaning your roof, we can also clean your gutters. There's a good chance a lot of debris has accumulated in them over the course of autumn. If that debris isn't cleaned out, your gutters might not direct rainwater and snowmelt away from your home as effectively as they're meant to. This could put your home at risk of sustaining water damage. However, if your gutters have been cleaned right before the start of winter, that's much less likely to be a problem.
Window Cleaning
Many outdoor holiday displays feature strings of lights bordering a home's windows. If your plans include this design choice, make sure your windows look clean as well! This is yet another service we proudly offer homeowners in and around Voorhees, NJ.
Concrete Cleaning
The surfaces that may require pre-holiday cleaning aren't restricted to those on your house itself. If you have any concrete surfaces on your property, such as a driveway or patio area, our pressure washing team can clean them as well. It's worth noting that if you wait until after winter to schedule this service, debris that's accumulated on your concrete may get compacted during periods of heavy snowfall, making it more difficult to clean away later.
Enjoy the Holidays with Help from Our Pressure Washing Crew!
The pressure washing experts at Diamond Roof Cleaning live and work in and around the Voorhees, NJ area. Just like you, we know the thrill that comes from decorating your property during this very special time of year. We'll help you enjoy that thrill by prepping your home for the season. To learn more, call us at (609) 929-5812.
Why Choose Diamond Roof Cleaning
Unmatched Service & Technology
From our state of the art cleaning systems, advanced cleaning methods to insure the best and safest results, to our intensive employee training, you can rest assured that with Diamond Roof Cleaning your home is being treated by the best and most reliable pressure washing and exterior cleaning company in Southern New Jersey! But don't take our word for it, our more than 420 5-star reviews speak for themselves!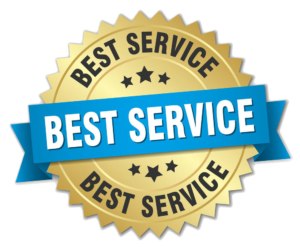 There Is Nothing We Can't Clean
Whether your property has vinyl or brick siding. Whether it is a multi-building apartment community or and single family home, the soft washing and pressure washing professionals at Diamond Roof Cleaning can clean almost anything! Amazing results and friendly service and standard with us! We are proud to serve these great communities: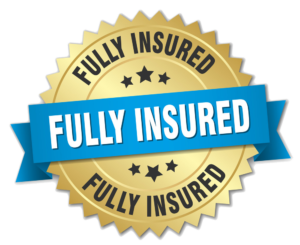 As homeowners, we all want to maintain the appearance and functionality of our homes. However, it's quite common to overlook one crucial element of our homes, our roofs. Your roof protects your home from environmental elements such as snow, rain, and extreme heat or cold. Unfortunately, it's easy to overlook the state of your roof…